Making your li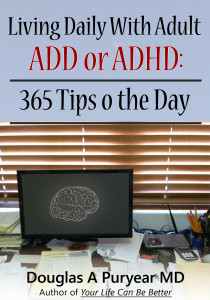 fe better, by using strategies for ADD ADHD. That's the purpose of this site.
Living Daily is an e book available on amazon or on smash words . It is not meant to be read as a book, but used as a set of tips, one a day, at your own pace.  It will encourage you and help you stay on track with your ADD ADHD.
Your Life Can Be Better is available in print or as an e book, on amazon or smashwords.  The focus is on helping you use strategies to make your life better.  The chapters are short and have a summmary.  This works better for ADD ADHD readers.